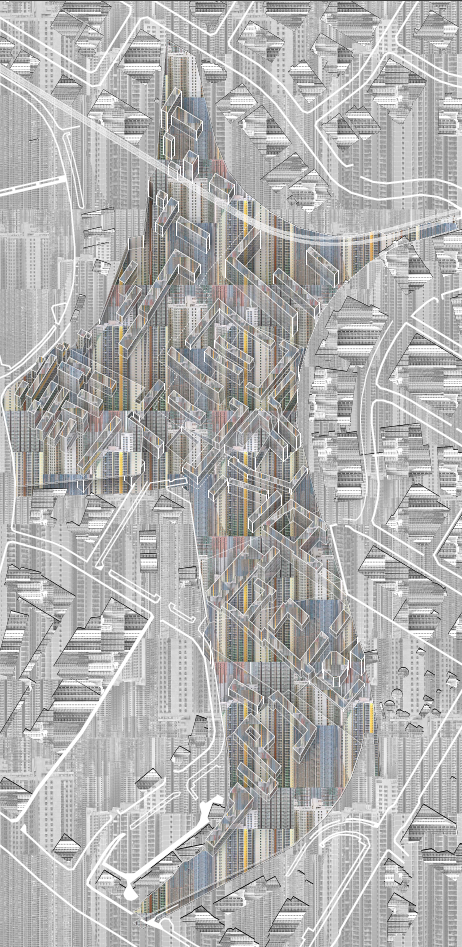 The second headquarter for Amazon locates at the upcoming neighborhood, El segundo, nearing Los Angeles International Airport. The campus ames to provide 3 hundred millions square feet of space that empower Amazon's employee and local community. The project is designed with three phases development and expansion. The challenge is to escape away from the conventional build-up of an master plan then to construct a campus that have potential to increase its density as an on-going project.
The campus will provide not only office space for company employee but also public park, retail store and various amenity for local community. With a easy accessible design in mind, the headquarter imposed a friendly open ground to the public and well connected to the city fabric.
Thesis: Things
The proposal connects Michel Foucault's "Of Other Spaces: Utopias and Heterotopias" with the notion of interface in Benjamin Bratton "The Stack: On Software and Sovereignty". Heterotopia addresses a conditional site in physical world that locates outside of all places et provide mixed and joint experience connecting with all space that surrounds it. The quality of heterotopia aligned with the project here as the future office space. The thesis develops the animations of city with different user within cities of human by integrating multiple scale of architecture dimension. Building as a device of accumulating space, the identification of occupation and classification of circulation, requires further investigation to opens of a new formal quality of occupiable space.